LRS KATY 5K SWEEPSTAKES RULES
LRS Katy Sweepstakes
OFFICIAL RULES
NO PURCHASE OR PAYMENT NECESSARY TO ENTER OR WIN.
THIS SWEEPSTAKES IS INTENDED FOR THE RESIDENTS OF TEXAS. DO NOT ENTER IF YOU ARE NOT A RESIDENT OF THE STATE OF TEXAS AT THE TIME OF ENTRY.
1. ELIGIBILITY: The LRS Katy Sweepstakes (the "Sweepstakes") is open only to legal residents of the State of Texas, who are 18 years of age or older at the time of entry. Employees of LEANING R Salsa and their parents, subsidiaries and affiliated companies, and the web design, advertising, fulfillment, judging, administrative, and sweepstakes agencies involved in the administration, development, fulfillment, and execution of this Sweepstakes (collectively, "Sweepstakes Parties"), and the immediate family members (spouse, parent, child, sibling, grandparent, and spouse or "step" of each, regardless of where they reside) and those living in the same household of each such person, whether or not related, are not eligible to enter or win a prize. Void outside the United States and where prohibited.
2. SWEEPSTAKES PERIOD: Sweepstakes begins on September 7, 2023 at 12:00:01 a.m. Central Time ("CT") and ends on September 8, 2023 at 11:59:59 p.m. CT (the "Sweepstakes Period"). The Website clock is the official clock for the Sweepstakes.
3. HOW TO ENTER: During the Sweepstakes Period, visit https://leaningrsalsa.com/pages/salsa-society-newsletter (the "Website"), and enter valid email address and sign-up for the Salsa Society Newsletter to receive one (1) entry into the Sweepstakes. You may receive a link to the Website by scanning QR Code while attending the Katy Trail 2023 event held on September 7, 2023 at Reverchon Park, Dallas TX. Limit one (1) entry per person/email address. By participating, you agree to abide by and be bound by these Official Rules and the Sponsor's decisions, which are final and binding in all matters. Those who do not follow all of the instructions, provide the required information in their registration form, or abide by these Official Rules or other instructions of Sponsor may be disqualified.
4. DRAWINGS AND ODDS OF WINNING: Winners will be selected in a random drawing from all eligible entries received during the Sweepstakes Period. The drawing will be conducted on or about September 10, 2023. Odds of winning depend on the number of eligible entries received.
5. PRIZES:
First Prize: one of 10 (ten) LEANING R Salsa four-pack that includes one jar of each salsa flavor: Original MILD Salsa, Original HOT Salsa, Roasted Tomatillo Salsa, Chipolte Ranch. Total approximate retail value ("ARV") of all prizes: $33.00. Prizes are non-transferable and no cash redemption or prize substitution permitted, except at the sole discretion of the Sponsor. Sponsor reserves the right in its sole discretion to substitute a prize with one of comparable or greater value, at its sole discretion. Prize is awarded "as is" with no warranty or guarantee, either express or implied. All prize details are at Sponsor's sole discretion. Limit: One (1) prize per person/household.
6. WINNER NOTIFICATION AND VERIFICATION: Potential winners are subject to verification and may be contacted by text, phone or email. Verification includes eligibility and compliance with the terms of these Official Rules. First Prizes will be mailed via xxx to the eligible winners within 2-4 weeks following the end of the Sweepstakes. Sponsor is not responsible for any change of email address or mailing address. In the event of noncompliance with these Official Rules, or if a prize is returned as undeliverable, or a potential winner cannot be contacted within a reasonable time period, or the winner does not accept the prize as awarded, the prize will be forfeited and may not be awarded.
7. GENERAL CONDITIONS: ANY ATTEMPT BY AN INDIVIDUAL TO DELIBERATELY DAMAGE ANY WEBSITE OR UNDERMINE THE LEGITIMATE OPERATION OF THIS SWEEPSTAKES IS A VIOLATION OF CRIMINAL AND CIVIL LAWS, AND SHOULD SUCH AN ATTEMPT BE MADE, SPONSOR RESERVES THE RIGHT TO SEEK DAMAGES (INCLUDING, WITHOUT LIMITATION, ATTORNEYS' FEES) AND OTHER REMEMDIES FROM ANY SUCH INDIVIDUAL TO THE FULLEST EXTENT PERMITTED BY LAW INCLUDING CRIMINAL PROSECUTION. If the Sweepstakes is not capable of running as planned for any reason, including without limitation, due to infection by computer virus, bugs, tampering, unauthorized intervention, fraud, technical failures, or any other causes which corrupt or affect the administration, security, fairness, integrity, or proper conduct of the Sweepstakes, Sponsor reserves the right, at its sole discretion, to suspend, modify or terminate the Sweepstakes. In the event of termination, Sponsor may, at its discretion, award the prizes in a random drawing from the non-suspect, eligible entries received as of the time of the event causing termination or as otherwise deemed fair and appropriate by Sponsor. Sponsor reserves the right at its sole discretion, to disqualify any individual (and all of his or her entries) who tampers with the entry process. Participants may not register with multiple email addresses nor may entrants use any other device or artifice to register multiple times or as multiple registrants. Any Participant who attempts to enter with multiple email addresses under multiple identities or uses any device or artifice to register multiple times will be disqualified and forfeits any and all prizes won, in Sponsor's discretion. Should multiple users of the same e-mail account enter the Sweepstakes and a dispute thereafter arise regarding the identity of the entrant, the authorized account holder of said e-mail account at the time of entry will be considered the entrant. "Authorized account holder" is defined as the natural person who is assigned an e-mail address by an Internet access provider, on-line service provider or other organization which is responsible for assigning e-mail addresses or the domain associated with the submitted e-mail address.
Please see the privacy policy located at https://leaningrsalsa.com/policies/privacy-policy for details of Sponsor's policy regarding the use of personal information collected in connection with this game.
8. LIMITATIONS OF LIABILITY AND RELEASE: In the event that an entry is confirmed to have been erroneously deleted or lost, entrant's sole remedy shall be another entry into the Sweepstakes. No liability or responsibility is assumed by Released Parties (as defined below) resulting from user's participation in, attempt to participate in, or download of any information in connection with participating in, the Sweepstakes. No responsibility or liability is assumed by the Released Parties for technical problems or technical malfunction, including, without limitation, those arising in connection with any of the following occurrences that may affect the operation of the Sweepstakes: hardware or software errors; faulty computer, telephone, cable, satellite, network, electronic, wireless, or Internet connectivity, or other online communication problems; errors or limitations of any Internet service providers, servers, hosts, or providers; garbled, jumbled, or faulty data transmissions; inaccessibility of the Website in whole or in part for any reason; traffic congestion on the Internet or Website; unauthorized human or non-human intervention in the operation of the Sweepstakes, including without limitation, as the result of unauthorized tampering, hacking, theft, virus, bug, or worm; or for lost, late, incomplete, inaccurate, stolen, delayed, misdirected, undelivered, or garbled text messages, notifications, or entries; or for other errors or difficulties of any kind whether human, mechanical, electronic, computer, network, typographical, printing or otherwise relating to or in connection with the Sweepstakes, including, without limitation, errors or difficulties which may occur in connection with the administration of the Sweepstakes, the processing of entries, the announcement of the prizes or these Official Rules in any Sweepstakes-related materials. Use of Website is at user's own risk. Released Parties are not responsible for any personal injury or property damage or any other losses of any kind that may be sustained to user's or any other person's computer equipment resulting from participation in the Sweepstakes, use of the Website or the download of any information from the Website, or any other loss related to user's participation in the Sweepstakes or receipt of any prize.
9. PUBLICITY: By accepting a prize, each winner grants permission for Sponsor and those acting under its authority to use his/her name, and address (city and state), photograph, voice and/or likeness, for advertising and/or publicity purposes, in any and all media (including posting on websites operated by Sponsor) now known or hereinafter invented without territorial or time limitations and without further notice to and without additional compensation. If you are selected as a winner, your information may also be included in a publicly-available winner's list.
10. GOVERNING LAW & JURISDICTION: This Sweepstakes is governed by the laws of the state of Texas, and entrants consent to jurisdiction and venue in, and agree that all claims and disputes must be resolved exclusively in, the federal or state courts in Dallas, TX.
11. WINNERS LIST: For the names of the winner, send a self-addressed stamped envelope to: LRS Katy Sweepstakes Winners List, 3310 W Braker Lane, Suite 300 Box 933, Austin TX 78758, for receipt no later than September 30, 2023.
12. SPONSOR: P A Belle, LLC dba LEANING R Salsa 3310 W Braker Lane, Suite 300 Box 933, Austin TX 78758, United States
ABBREVIATED RULES
NO PURCHASE/PAYMENT/TEXT NECESSARY TO ENTER OR WIN. A PURCHASE/TEXT WILL NOT INCREASE YOUR CHANCES OF WINNING. Message & data rates may apply. Consent is not required as a condition of purchase. Open only to legal residents in Texas, 18 or older. Void outside TX and where prohibited. Ends 9/8/23 at 11:59:59 p.m. CT.  Odds of winning depend on the number of eligible entries received. See Official Rules at https://leaningrsalsa.com/pages/rules Sponsor: P A Belle, LLC dba LEANING R Salsa, Austin TX.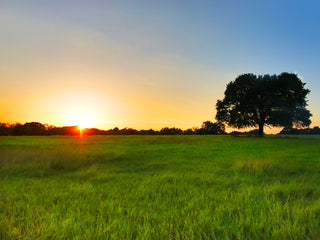 Authentic. Eclectic. Terrific.